ODVA Loans
Loans for Oregon veterans and active military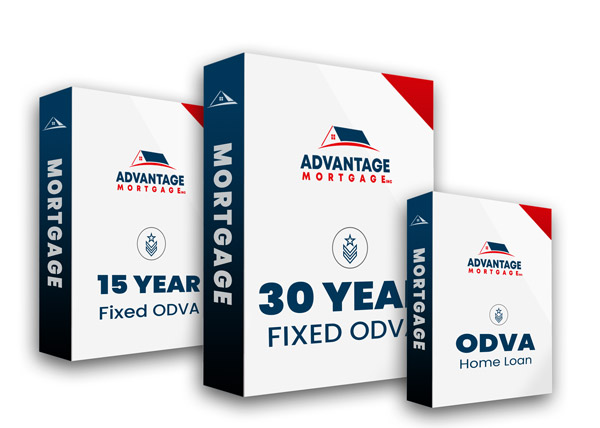 ODVA Loans
Giving back to our Oregon heroes.
Are you active-duty military or a U.S. Veteran and Oregon resident looking to purchase home while taking advantage of a unique VA benefit?
The ODVA Advantage
Advantage Mortgage proudly offers Oregon's distinct ODVA loan program. Oregon is one of only five states in the USA that offers a veteran home loan program such as this. This Oregon benefit is separate and distinct from the federal VA Home Loan Guaranty and has loaned to over 334,000 veterans since 1945. This loan program's main benefit is the low interest rates it provides. Unlike VA Loans, ODVA Loans require at least 5% down.
Get Started
We will ask you a series of questions to see if ODVA is right for you.
Loan Amounts up to:
$817,650
Credit Scores as low as:
600
Minimum Down Payment:
5%
ODVA Features & Qualification
Offers interest rates typically lower than other loan options
Fixed and adjustable rate mortgages available
Can be used for owner-occupied single-family residences
No prepayment penalties
Can only be used to purchase a property, no refinancing is available
ODVA Loans are conventional loans and they are not associated with the federal VA Home Loan Guaranty
Who can benefit?
Eligible veterans (who were honorably discharged) and Oregon residents, for the purchase of a home for personal occupancy. For ODVA housing loan purposes, the term "veteran" includes certain members of the selected reserve/active-duty service personnel/and certain categories of spouses
Eligible veterans and Oregon residents who are looking for their lowest rate option while simultaneously taking advantage of their VA benefits
Questions about ODVA? Let me help!
Interested in learning about other loan programs? Visit the
Credit and collateral are subject to approval. Terms and conditions apply. This is not a commitment to lend. Programs, rates and conditions are subject to change without notice. Some products and services may not be available in all states.