Laura Procell
Sr. Mortgage Advisor
  |  NMLS #307714
Welcome to my loan officer page. I'm licensed in Oregon, Washington, and Texas. I look forward to showing you what Advantage Mortgage can do for you!
39120 Proctor Blvd Suite D
Sandy, OR 97055
State Lic OR #307714, WA #MLO-307714, TX SML #1963789
I'm
a Mortgage Broker
a Wilderness Explorer
a Billiards Enthusiast
Purchasing my first house in 2008 was an overall terrible experience. Shortly thereafter I was invited to learn how to help others finance homes. I made it my mission to provide every client with a positive experience and ensure that nobody feels left in the dark about any aspect of the loan or closing process. It's very important to me that my clients are fully prepared for homeownership -- including any related financial situation down the road. When I'm not geeking-out on the nuances of different mortgage products or assisting people with the biggest investment of their lives, you can find me playing pool with my husband or venturing deep into the wilderness on a backpacking trip.
Where are you in
your journey
?
I understand that no two clients are alike, so I put together useful mortgage information specific to different homebuyer and homeowner situations.
1st Time Homebuyer
Will this be your first time purchasing a home? No sweat.
Moving Up
When you're ready to take that next step, we're here for you.
Downsizing
They say size isn't everything. Let's review your options.
Refinancing
Love the home you're in? Let's make it even better.
My Branch
Where can you find me? At Advantage Mortgage's Sandy branch!
39120 Proctor Blvd Suite D
Sandy, OR 97055

(503) 964-2503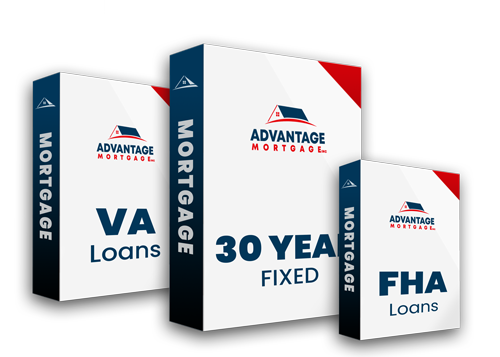 Looking at loan options?
We'll help you find the right
loan program
rate
term
As a mortgage broker, I shop 100's of lenders to find you the best rates and offer the widest selection of loan programs.
Let's get started.
I'm excited for the opportunity to work together. How can I help you?