Kim McGuire
Mortgage Advisor
  |  NMLS #939953
As your loan officer, I will carefully evaluate your needs, goals and financial situation to tailor a mortgage that fits you as well as the home you are financing. I will explain the process, costs, fees and options so you can be in control of your financial decisions. As a mortgage broker, I will then shop from many lenders to make sure you get a great deal.
184 N Grant St
Canby, OR 97013
State Lic: CA- CA-DFPI939953, OR-939953, WA-MLO-939953
I'm
a mortgage advisor
a foodie
a dog mom
a mediocre golfer
trustworthy
an extroverted-introvert
I have been in the mortgage industry for about 18 years and have done everything from office manager tasks, processing, underwriting and originating. My passion is making sure that my clients are informed of their options and that they have an advocate in their corner to guide them through becoming a homeowner and beyond. I enjoy gathering with friends and family to enjoy all of the incredible dining that Portland has to offer. I have a partner named Rob and two pug mix dogs named Jelly and Bean. I like to pretend that I can golf, and I cannot start my day without a good cold brew coffee.
Where are you in
your journey
?
I understand that no two clients are alike, so I put together useful mortgage information specific to different homebuyer and homeowner situations.
1st Time Homebuyer
Will this be your first time purchasing a home? No sweat.
Moving Up
When you're ready to take that next step, we're here for you.
Downsizing
They say size isn't everything. Let's review your options.
Refinancing
Love the home you're in? Let's make it even better.
My Branch
Where can you find me? At Advantage Mortgage's Canby branch!
184 N Grant St
Canby, OR 97013

(503) 266-5800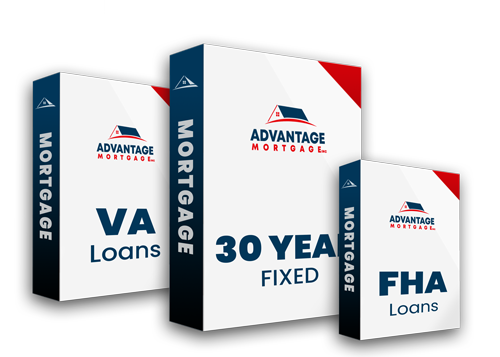 Looking at loan options?
We'll help you find the right
loan program
rate
term
As a mortgage broker, I shop 100's of lenders to find you a great rate and offer a wide selection of loan programs.
Let's get started.
I'm excited for the opportunity to work together. How can I help you?
Kim McGuire's
Feedback and Reviews.
Based on 10 customer reviews