Emily Castle
Mortgage Advisor
  |  NMLS #1608772
Welcome to my loan officer page. I'm licensed in Oregon. I look forward to showing you what Advantage Mortgage can do for you!
5955 Shoreview Lane N, Suite #200
Keizer, OR 97303
I'm
a True Mortgage Professional
a Humanitarian
a Native Oregonian
I am a daughter, a sister, a humanitarian, and a dog mom. I am passionate about people and driven by relationships. I feel empowered and devoted in using my skill sets to help bolster the financial & emotional wellness of others. I have 12 years of financial experience; in this time, I have learned my niche lies within the Residential Mortgage Industry. I specialize in VA Loans and First Time Home Buyers. I love to interact with the multiple entities, personalities, and challenges presented in each transaction. In terms of being your Mortgage Lender, I am dedicated to a high level of service, production, and integrity. I govern myself on a simple principle: work hard, be kind, and be honest. My priority is the financial wellness of others, I often refer clients to other companies if I feel that they can get them a better deal. One of my favorite quotes is: "Unselfish and noble acts are the most radiant epochs in the biography of souls." ―David Thomas
Where are you in
your journey
?
I understand that no two clients are alike, so I put together useful mortgage information specific to different homebuyer and homeowner situations.
1st Time Homebuyer
Will this be your first time purchasing a home? No sweat.
Moving Up
When you're ready to take that next step, we're here for you.
Downsizing
They say size isn't everything. Let's review your options.
Refinancing
Love the home you're in? Let's make it even better.
My Branch
Where can you find me? At Advantage Mortgage's Keizer branch!
5955 Shoreview Lane N, Suite #200
Keizer, OR 97303

(503) 266-5800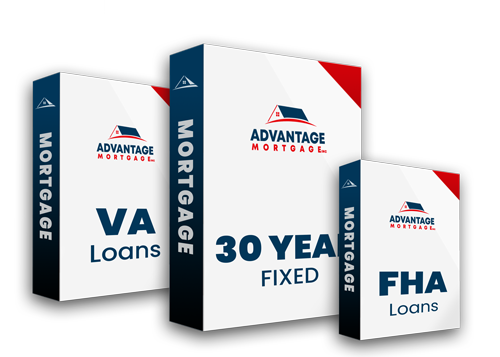 Looking at loan options?
We'll help you find the right
loan program
rate
term
As a mortgage broker, I shop 100's of lenders to find you the best rates and offer the widest selection of loan programs.
Let's get started.
I'm excited for the opportunity to work together. How can I help you?
Emily Castle's
Feedback and Reviews.
Excellent

5 out of 5

5 out of 5
Based on 1 customer reviews